Your local travel agent team with a vision to help more people explore destinations, hassle free.
Too many people want to explore, but find the planning and booking processes either expensive, complex, or uncertain. That's where we come in.
Most passionate about far flung, intrepid destinations (the kind of place you always wanted to visit, but put in the too hard basket), we're all about making it easy for you.
With more than 25 countries visited, and an organic transition from travel journalism, we're a perfect combination for your trip. But the best bit? We're not "salesy", we quite simply just want you to explore more.
Personalised, hassle free, and most importantly, travel that is exactly what you imagined. Find out more at www.chasingdreamstravel.co.nz
Travel fearlessly, live freely.
Services
I specialise in all things out of the ordinary!
Recommended Destinations
Nepal
Cambodia
Vietnam
India
Sri Lanka
South America
Special Interests
Yoga Retreats
Health & Wellness Travel
Amazing honeymoons
The intrepid traveller
New Zealand
Australia
Cambodia
Egypt
Thailand
Vietnam
Fiji
Turkey
Morocco
Poland
Malta
Holland
Germany
England
Ireland
Sardinia
Bali
Singapore
Sri Lanka
Wales
Scotland
Hawaii
U.S.A
India
Nepal
Lombok
France
Mexico
Italy
Peru
Spain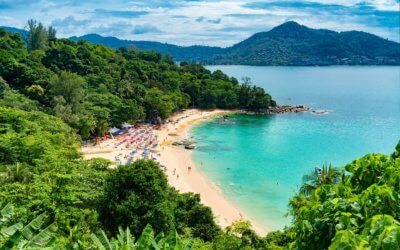 You can guarantee you're set for a fantastic holiday if you are planning on a trip to Thailand. Warm climates, welcoming locals, genuine hospitality and low budget travel make this a destination to not only love, but return to time and again. Tourism has been going...
read more
Locate a Personal Travel Manager