Your local Travel Agent proud to deliver exceptional service every step of the way.
Travel has changed. It's important to work with an agent you can trust. Working alongside Visa Assist means up-to-date border requirements for you, and fit-for-purpose travel.
Utterly passionate about customer service, delivering an authentic approach and round-the-clock care means you can simply sit back and enjoy travel, leaving the rest to us.
Personalised, hassle free, and most importantly, travel that is exactly what you imagined. Find out more at www.chasingdreamstravel.co.nz
Travel fearlessly, live freely.
Services
I specialise in all things out of the ordinary!
Recommended Destinations
Nepal
Cambodia
Vietnam
India
Sri Lanka
South America
Special Interests
Yoga Retreats
Health & Wellness Travel
Amazing honeymoons
The intrepid traveller
New Zealand
Australia
Cambodia
Egypt
Thailand
Vietnam
Fiji
Turkey
Morocco
Poland
Malta
Holland
Germany
England
Ireland
Sardinia
Bali
Singapore
Sri Lanka
Wales
Scotland
Hawaii
U.S.A
India
Nepal
Lombok
France
Mexico
Italy
Peru
Spain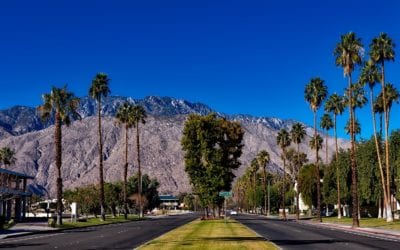 If you're heading to California, be sure to make time for a trip to Palm Springs; you won't be disappointed! Palm Springs is most famous for being the place where Frank Sinatra had his holiday home in the '60's, where Marilyn Monroe was 'discovered', and for sheik...
read more
Locate a Personal Travel Manager