Planning a holiday is fun but organising it can sometimes be time consuming and confusing. My passion is to help people have the best possible time when they are travelling. Using my years of experience to make sure everything comes together effortlessly I'll make sure you get to include all the "must do and see" experiences. Let me take care of all the details so all YOU need to do is relax and enjoy yourself!
I've been in travel over 30 years and have travelled extensively throughout the world. All that travel means I've picked up loads of great ideas, including helpful hints on everything from best travel routes, itinerary design and content, what clothes to pack and even how best to keep in touch with family or business back home.
After 21 years leading the team at House of Travel Johnsonville, I decided to make the move to become a personal travel manager. This gives me more time to concentrate on my clients and designing the perfect itinerary. I am well supported by Nic Sperring who is always on hand if I'm out of the country.
I feel very blessed to have a career that combines my own personal passion for travel with the opportunity to help make the travel dreams of my clients come true.
Let me look after your next holiday so I can apply all my experience to create one of your most memorable experiences ever. 
Services
CRUISING 

I am accredited with the international cruise council and I'm a self confessed Cruise Addict.
ITALY 
Of all the places I love to travel to Italy is at the top of my list (closely followed by France, Spain and the rest of the Mediterranean countries.)
SOUTH AMERICA 
South America is a land of complete contrasts and great colour and I will help put an itinerary together to make the most of your time there. I\\'ve travelled extensively around South America over the last 30 years. 
Recommended Destinations
The Mediterranean 
South American adventures
Asia
North America
Europe – I have a real affinity for Italy but a general love of Europe
UK
Special Interests
Tailoring bespoke experiences of a lifetime
Luxurious escapes
Turning your travel dreams to reality
Cruise Holiday Specialist with international cruise council accreditation
Barbara & Ralph
We want you to know just how much we appreciated the arrangements you made that provided us with the holiday of a life time; a Mediterranean cruise and visits to Hong Kong, Rome and San Francisco. Everything that you organised turned out exactly as planned and documented. We were expected by each of those that provided transport and accommodation. Not once were we let down. Your travel notes eliminated doubt as we arrived at each new destination. The cruise was just perfect, thanks in part to your action in booking a mid-ship cabin at an appropriate level. Selection of the Oceania line and Marina was just the best possible choice for our first cruise. So we will remember with gratitude your very professional help in organising such a wonderful trip.
Mike
…we are having a splendid time and you have done yourself proud again with our Itinerary and hotels all brilliant. It makes it so much easier for me having confidence that you will put us in the right place every time.
Carol & Jon
We are still completely absorbed, talking, remembering etc our trip to Spain, Portugal and Morocco, so many memories, it was just wonderful and amazing… The jewel in the crown for us when returning to Barcelona was the little boutique hotel you put us in, "The Astoria, it didn't have as many stars as the one we started in but was way better, just beautiful, clean, service excellent, and in a good area of the city with lots of gorgeous cafe\\'s around it.
Chrissy
A friend referred me to Rachel saying she was the best and  I must try her expertise. What a fantastic experience from wow to go! It starts with the warm greeting in her homely office. You know immediately this is one travel agent who knows and loves travel and has walked the talk! It was so pleasurable and reassuring to have Rachel plan and walk through our itinerary knowing that she had been to everywhere we were visiting and hence could recommend so many extra sights and activities that our holiday grew from one month to two months abroad! No query was ever too difficult to answer and the level of attention and service was excellent. The personable and enjoyable experience of planning this trip will definitely see me coming back to plan next year's great escape with Rachel.
Gordon & Sylvia
A note to say thanks very much for your excellent consultancy and booking services for our Scandinavia /Hamburg/ France trip, that we have just completed .
Your advice ,bookings ,and documentation were excellent , and all went without a hitch.
We thoroughly enjoyed all our experiences ,so thanks for your assistance.
New Zealand
Australia
New Caledonia
Vanuatu
Fiji
Samoa
Tonga
Cook Islands
French Polynesia
Japan
South Korea
China
Taiwan
Hong Kong
Philippines
Vietnam
Thailand
Malaysia
Singapore
Indonesia
Nepal
India
Sri Lanka
Maldives
Oman
United Arab Emirates
Qatar
Seychelles
Mauritius
South Africa
Botswana
Zimbabwe
Zambia
Tanzania
Ghana
Egypt
Russia
Jordan
Cyprus
Turkey
Greece
Hungary
Slovakia
Vatican City
San Marino
Austria
Czechia
Monaco
Germany
Portugal
Spain
France
Belgium
Netherlands
Denmark
Sweden
Norway
UK
Ireland
Argentina
Chile
Uruguay
Bolivia
Brazil
Peru
Ecuador
Colombia
Trinidad & Tobago
Panama
Costa Rica
El Salvador
Honduras
Guatemala
Belize
St Kitts & Nevis
Puerto Rico
U.S. Virgin Islands
Haiti
Turks & Caicos Islands
Jamaica
Cayman Islands
Cuba
The Bahamas
Bermuda
Mexico
USA
Canada
Special Offers & Inspiration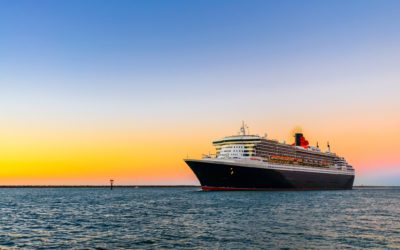 9 night luxury Fly/Stay/Cruise package from Melbourne to Auckland onboard Cunard Queen Elizabeth. Cunard's iconic Queen Elizabeth calls Australasia home for Summer 2022/23. This is a fantastic opportunity to try out this Luxury cruise line, or if you are a past...
read more
Locate a Personal Travel Manager