National Geographic's unique Lodges of the World
Right now, we are in the midst of a World-wide phenomenon of conscious travel. A concept that is (slightly too political for me to write about) particularly challenging for New Zealanders since we are a breed who love travel but are also located as far away as possible from so much of the World.
Don't worry; I have good news.
National Geographic Unique Lodges of the World are accommodation's that can help inspire guilt free travel. By their own admission, National Geographic describes each lodge as more than a selection of World class hotels; they are a collection of rare experiences which offer intimate encounters with parts of the World that not many people get to know. The guilt free part? To make it on the coveted list, each lodge must demonstrate that they are deeply rooted in their community and dedicated to protecting surrounding habitats and cultures.
63 National Geographic Unique lodges of the World make up the list. All of them worthy of writing about, exploring, and becoming imbedded in lifelong memories. But here are 5 we think you'll love too: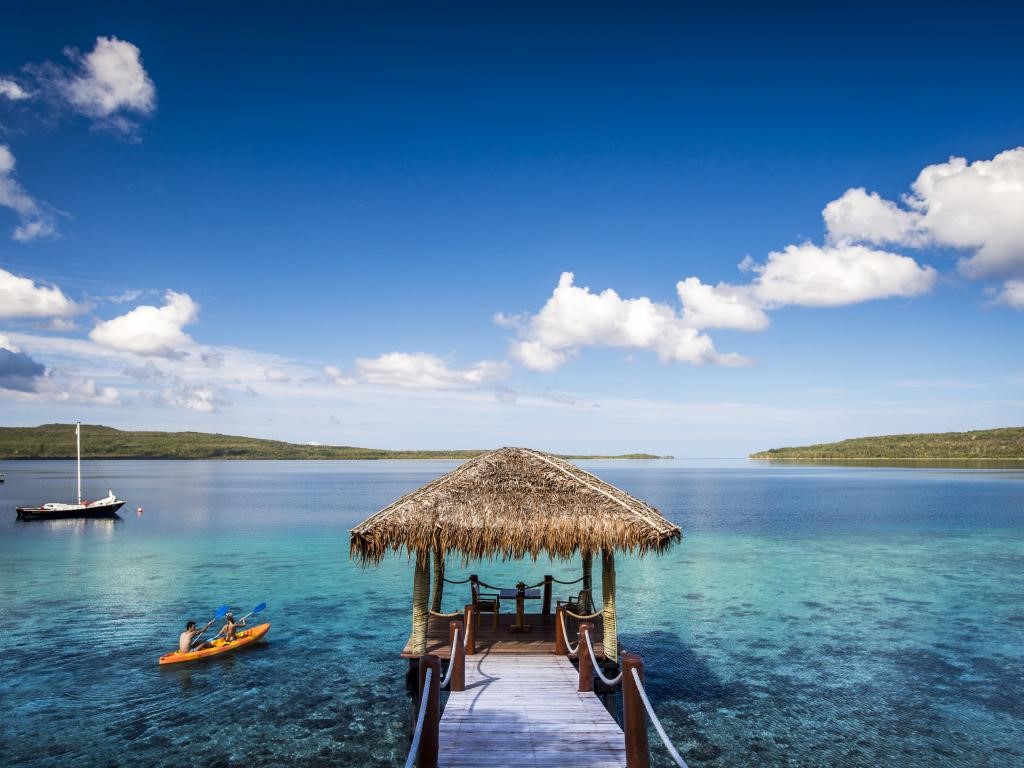 The Havannah, Vanuatu
One of the newest members on National Geographic's coveted list, The Havannah claims all the qualities of remote island sanctuary.
Attractions galore such as snorkelling vivid coral gardens or downed World War 2 planes, and an island tour that encompasses fascinating legends of the 13th century. But you would be forgiven if re-energising in the tranquil spa or stretching out on a thatched roof cabana took precedence any given day.
Seemingly tucked away from the world with a selection of private villas, The Havannah plays a pivotal role of social and economic development in Efate. Employing residents of the nearby Tanoliu village and spearheading community developments, The Havannah even continued to pay its staff for the nearly 5 months of closure following the devastating 2015 cyclone where so many locals lost their homes. Pack for a Purpose is another great initiative that The Havannah supports whereby school stationary items are donated to the island's many schools from new entrant students through to grade 6.
Close to New Zealand, The Havannah would make an unmistakably memorable, relaxing Sunny escape.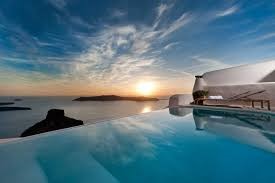 Kapari Natural Resort, Greece
Set on the legendary Greek Island, Santorini, Kapari's story is more extraordinary than it's sunset views. 40 years ago, the existing owners set out to refurbish a cluster of 300 year old cave dwellings that had been in their family for decades. The result is a beautiful hamlet of minimalist accommodation's that boast a rare form of luxury relaxation. Decorated to encompass earthy tones and sophisticated timeless beauty, the lodge's emphasis is on personal service and attention coupled with traditional Greek hospitality.
Family owned and operated, Kapari is a sanctuary of Santorinian culture. A romantic getaway, if you will, where guests can enjoy sunset cocktails, swimming in the infinity pool or hot tub and afternoon cruises with onboard seafood dining.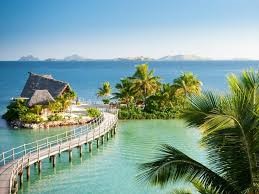 Likuliku Lagoon Resort, Fiji
This lodge is rarer than others on the list in that it actually fell into the list somewhat as an accident. In 2010 an injured Fiji crested iguana was found on the resort grounds. A species that scientists hadn't seen locally for more than 25 years.
Since that day forth, the resort has partnered with U.S. Geological Survey, San Diego Zoo Global, and Australia's Taronga Zoo to operate an iguana breeding sanctuary. So successful has the initiative been that the resort has subsequently leased a nearby island to increase efforts further.
The lodge itself is as charming as can be expected for residing among some of the World's best islands. 45 bures (10 of which are overwater bungalows), spa with lagoon views, freshwater swimming pool, heli pad. The list goes on. Getting there is simple too, with domestic flights regularly leaving from Nadi airport.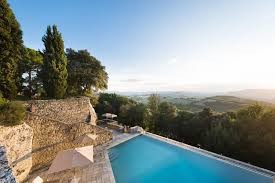 Borgo Pignano, Italy
Another new lodge on the National Geographic Unique Lodges list, and who doesn't romanticise about Italy?
Perched atop a hill in the Tuscany countryside, Borgo Pignano is a 750 acre estate with meticulously restored cottages, farmhouses, a medieval church, olive groves and extensive gardens. More than just place to stay, guests can enjoy bee keeping with the lodge's beekeeper, picking fresh flowers with which to create organic tea by the resident herbalist, or wander the nature paths. A sense of peaceful countryside living, yet just moments from historic towns.
Borgo Pignano uses sustainable infrastructure, be it with use of eco-paints and organic plasters or solar panels and woodchip fired boilers for heating. A self-supported eco system is thoughtfully created, and only enhances the joy of this special Italian estate.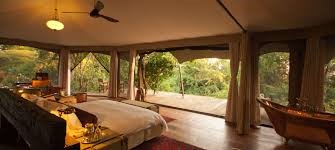 Mara Plains Camp, Africa
Camping in Africa can be elegant and the Mara Plains Camp achieves it whole heartedly. Locate in the legendary Masai Mara National Reserve this cluster of safari tents are filled with exquisite furnishings, and committed to taking in as much of the natural surroundings as possible.
Mara Plains Camp is the result of a team of leading conservationists effrts to designed a wilderness lodge. Expect co tourism at its finest where nature is the star of the show. 7 solar powered tents complete with a main cozy lounge tent, wi fi throughout and even Swarovski binoculars for guest to use.
Expect a dream setting to your game park and safari experience. The kind to be the envy of friends and leave you longing to return.
Words by: chasingdreamstravel.co.nz
@chasingdreamstravelnz