I'd first heard about Tulum during a yoga retreat in India in 2014. At the time it sounded too good to be true. Could there really be an eco village with emphasis on yoga retreats or teacher training, and surfing, perched on white sandy shores lapped up by the Caribbean ocean? Immediately I knew Tulum, Mexico was somewhere I needed to explore and 2 years later I visited.
Reaching Tulum from Auckland took a while, but I've never been someone to let travel duration step in the way of exploring somewhere brilliant. A long haul flight to Los Angeles followed by connecting flight to Cancun, and mini van from Cancun airport an hour South to Tulum; in less than 36 hours I was due to see what all the fuss was about.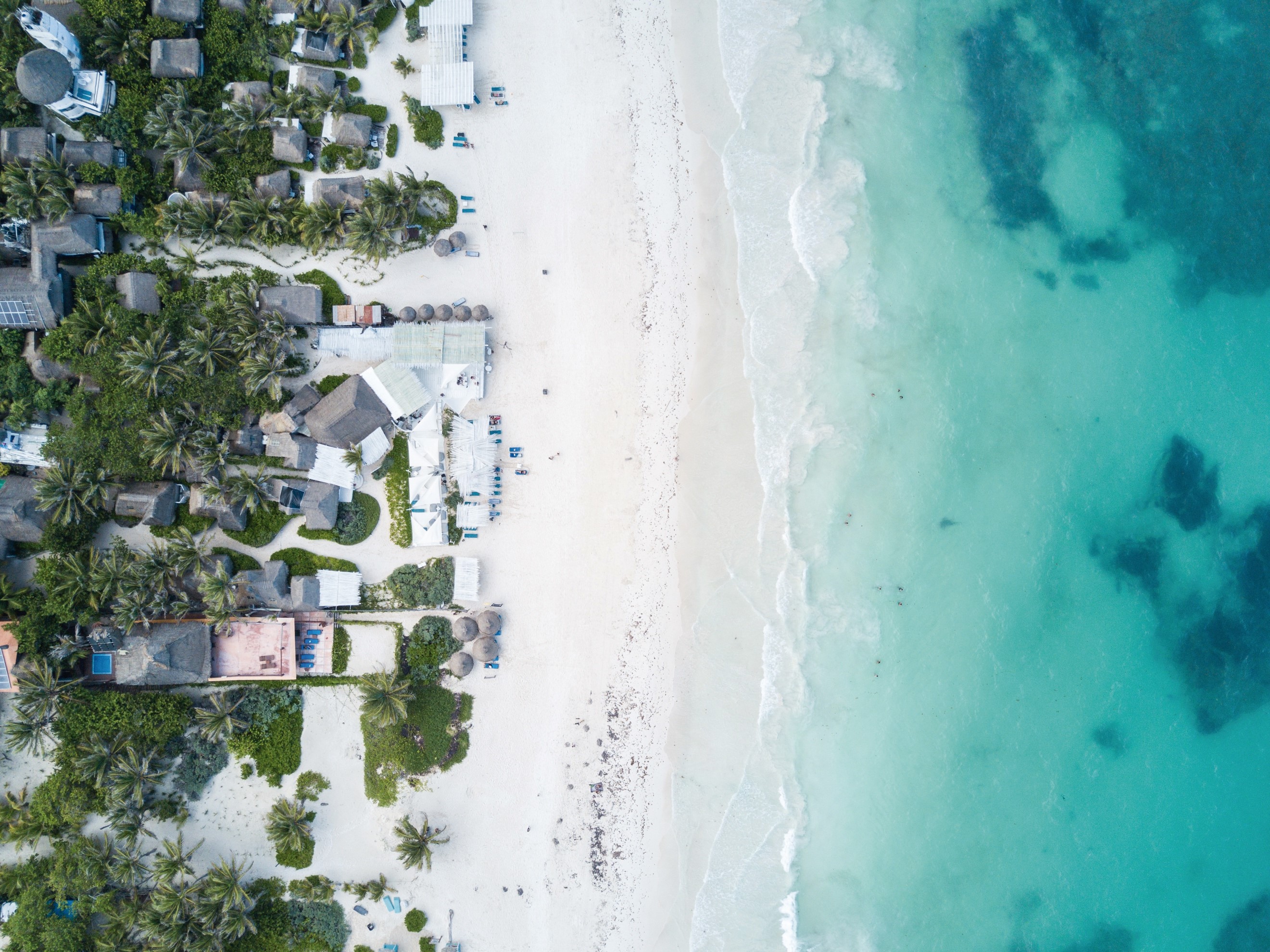 What struck me initially was how calm Tulum village is. Sure, I'd recently encountered the trademark intensity that comes with airports, travelled through the night in economy seating, set foot at LAX, and let's not mention the split second moments of concern at realising I was a solo female traveller in the back of a mini van after midnight, driving into the darkness with a non-english speaking Mexican at the wheel. But all that aside; Tulum is undoubtedly unique.
Perhaps it's because Tulum is more of an effort to reach than Cancun that contributes to the slow pace, laid back attitude and village charm? Although only an hour drive, Cancun has the convenience of an international airport and all-inclusive resorts which appeal to many travellers. Tulum on the other hand, is smaller with less amenities, but what the resorts, restaurants, shops and attractions offer are style that's authentic to Tulum, so travellers will know they are somewhere else; not on another standard beachside holiday.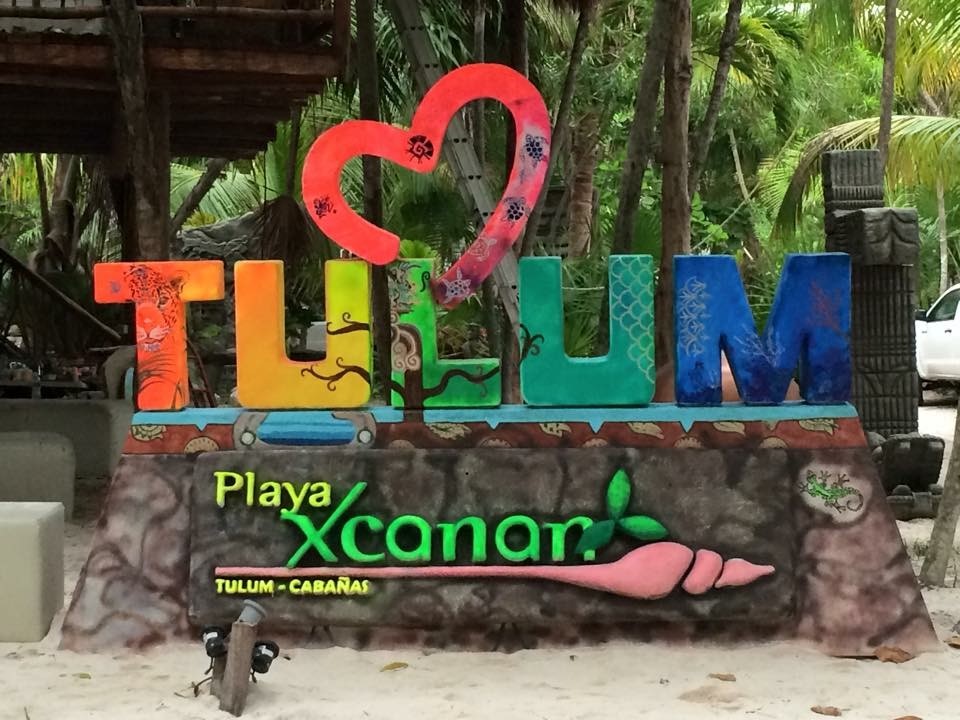 Tulum is my idea of paradise. The roads are quiet with more push bikes than noisy cars, and dusty rather than paved. It's not uncommon to see dream catchers hanging from tree branches and the road sign on the way into the village reads "be present". There's a boutique, rustic, charming and friendly Mexican vibe that is difficult to really capture in words. When you're there though, nowhere else in the World matters.
Parts of Tulum ocean are known to the surfing community but it's also a nice place to swim or read a book in a hammock under the sun. It's quiet enough to simply slide into the novel in your hand and forget about life back home, but from time to time you'll want to peak up at the ocean just to witness that emerald colouring the Caribbean does so well.
I chose to spend this holiday on a yoga retreat. The retreat itself was poles apart from the one in India I had been to previously, and neither were better than the other; just different. As expected, in Tulum the experience was centred around soul searching, and included a cleansing ceremony and harp playing on the final day. Each of the 2 sessions daily were held in a bamboo hut that overlooked the ocean with the evening session being a guided meditation moreso than athletic yoga practice.
I've always found yoga retreats to be an enjoyable way to travel. For me, yoga retreats allow a solo traveller to spend time staying active in destinations that might not be great for running on the streets, plus it's a way to meet people from all over the World whom you might like to have a meal or explore attractions with, but there is no expectation to do so. Retreats also provide a tranquil feel to a holiday and typically provide a schedule that comes with a silent disclaimer that choosing not to participate in any of the activities or sessions is completely O.K; it's your holiday after all.
In Tulum I made friends at the retreat with a fascinating German girl, Kristinna, and we spent many an evening meal sinking back enormous Mexican margaritas at a taco shack on the beach, walking distance from our accommodation. Taqueria La Eufemia has a very relaxed vibe. The tacos cost around the equivalent to $1.50 back home, local DJs and musicians play in the background, and the local bar staff are super friendly. In fact, I found the local Mexican people to be a lot friendlier than depicted in the movies! They all seemed very relaxed, calm and trusting. There were never any undertones of wishing to exploit tourists for a few extra dollars or rip them off at all, which was a nice surprise given how prevalent that mindset is when travelling these days.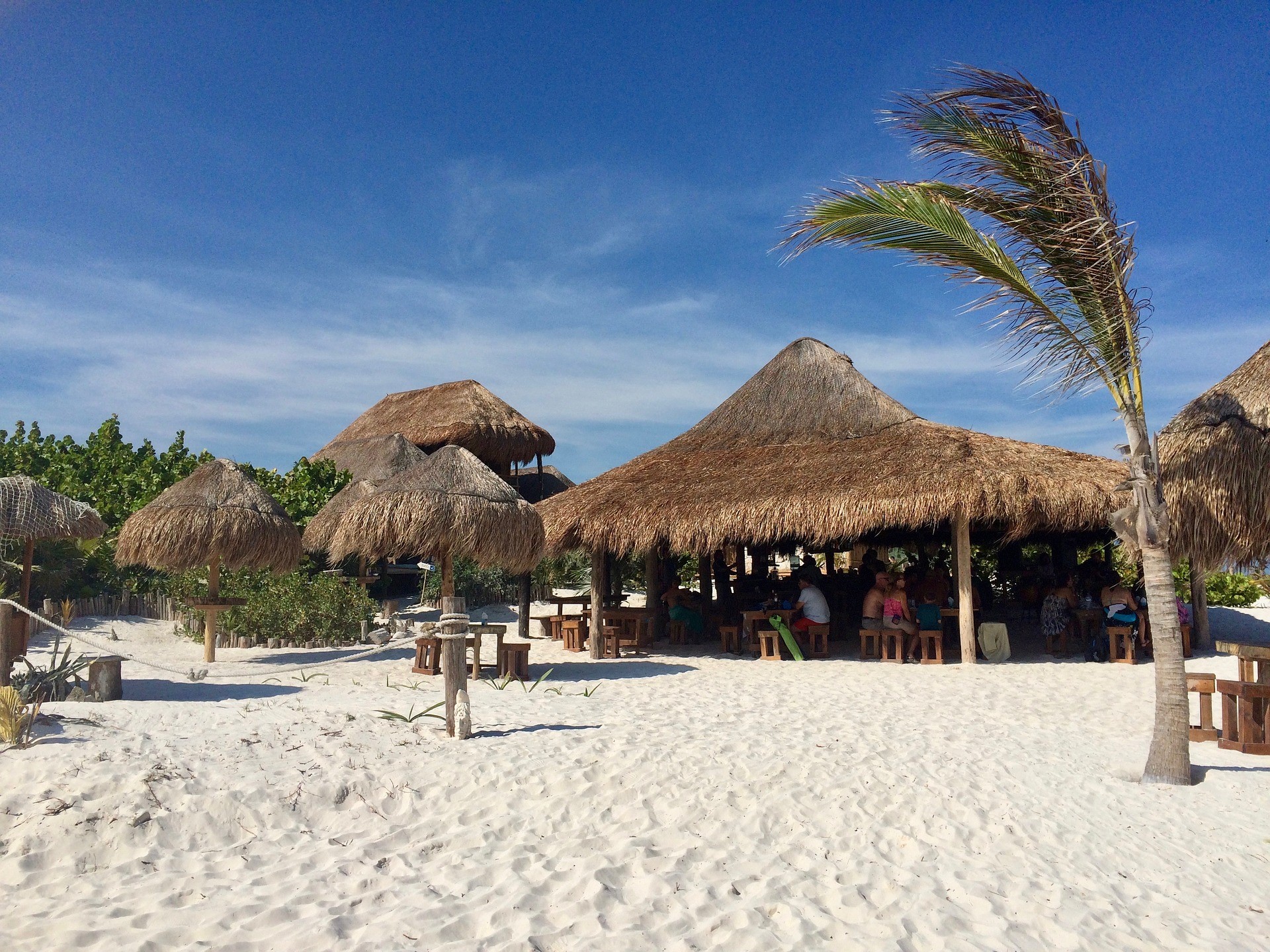 Aside from the surf and yoga, there are 2 major tourist attractions to Tulum. One is the Mayan ruins; The only Mayan ruins built on the coastline are located in Tulum and date back to 13th century. The other major attraction is the centoes.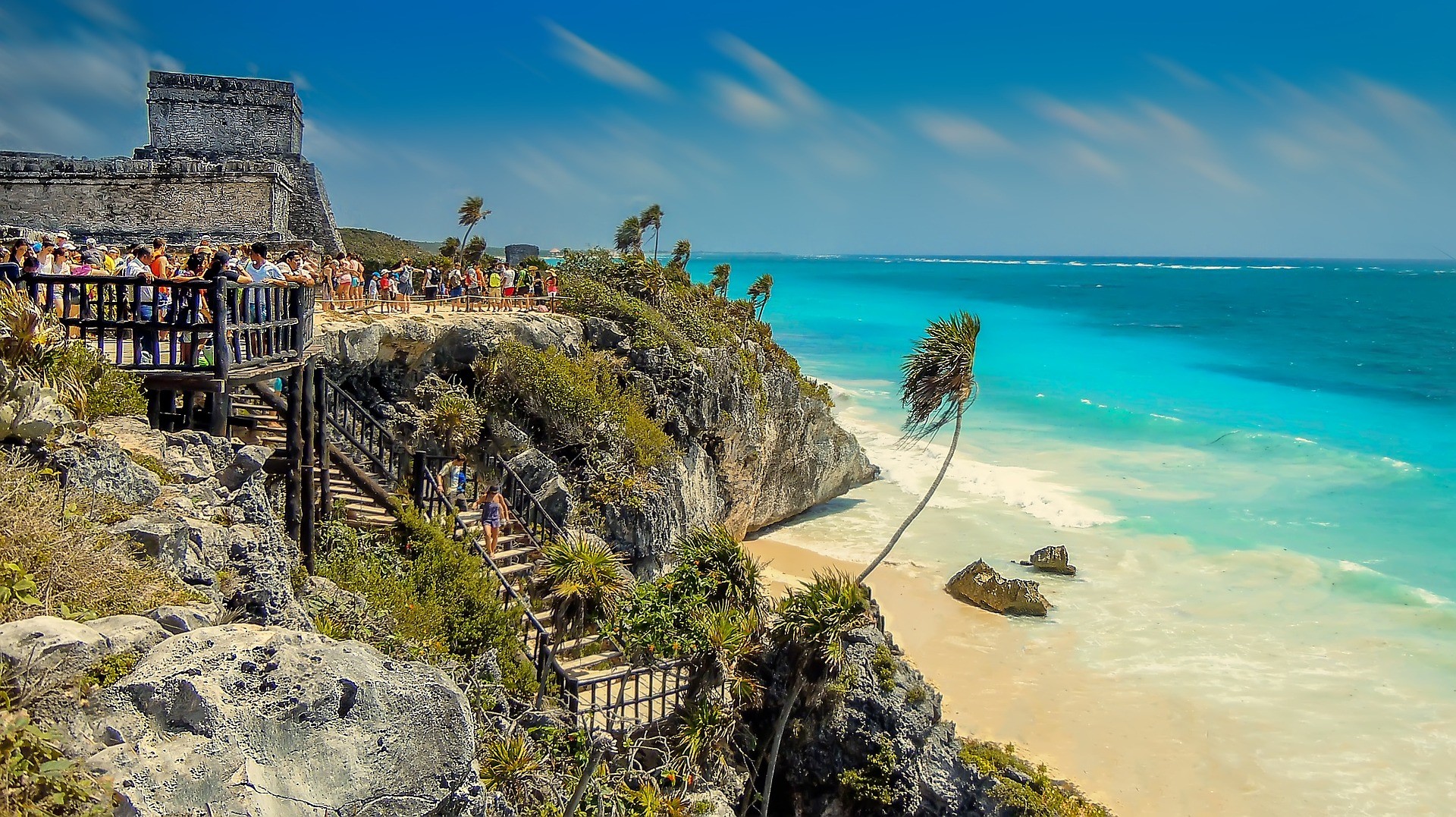 Cenotes are underwater caves and Tulum has one of the largest cenote networks in the World. What you can expect are crystal clear waterways with marine life swimming through, vegetation hanging overtop and an idyllic setting to snorkelling opportunities. Grand Cenote is the most famous to explore. It's a perfect spot to head for a day, taking lunch with you, hiring snorkels with entrance feel and using the amenities like on site lockers to store clothes. Definitely plenty of Insta-worthy shots to be had here, especially when swimming with the turtles. Although most places in Tulum are best reached by push bike, reaching Grand Cenote is more enjoyable with a driver which can be arranged easily and affordably from the village.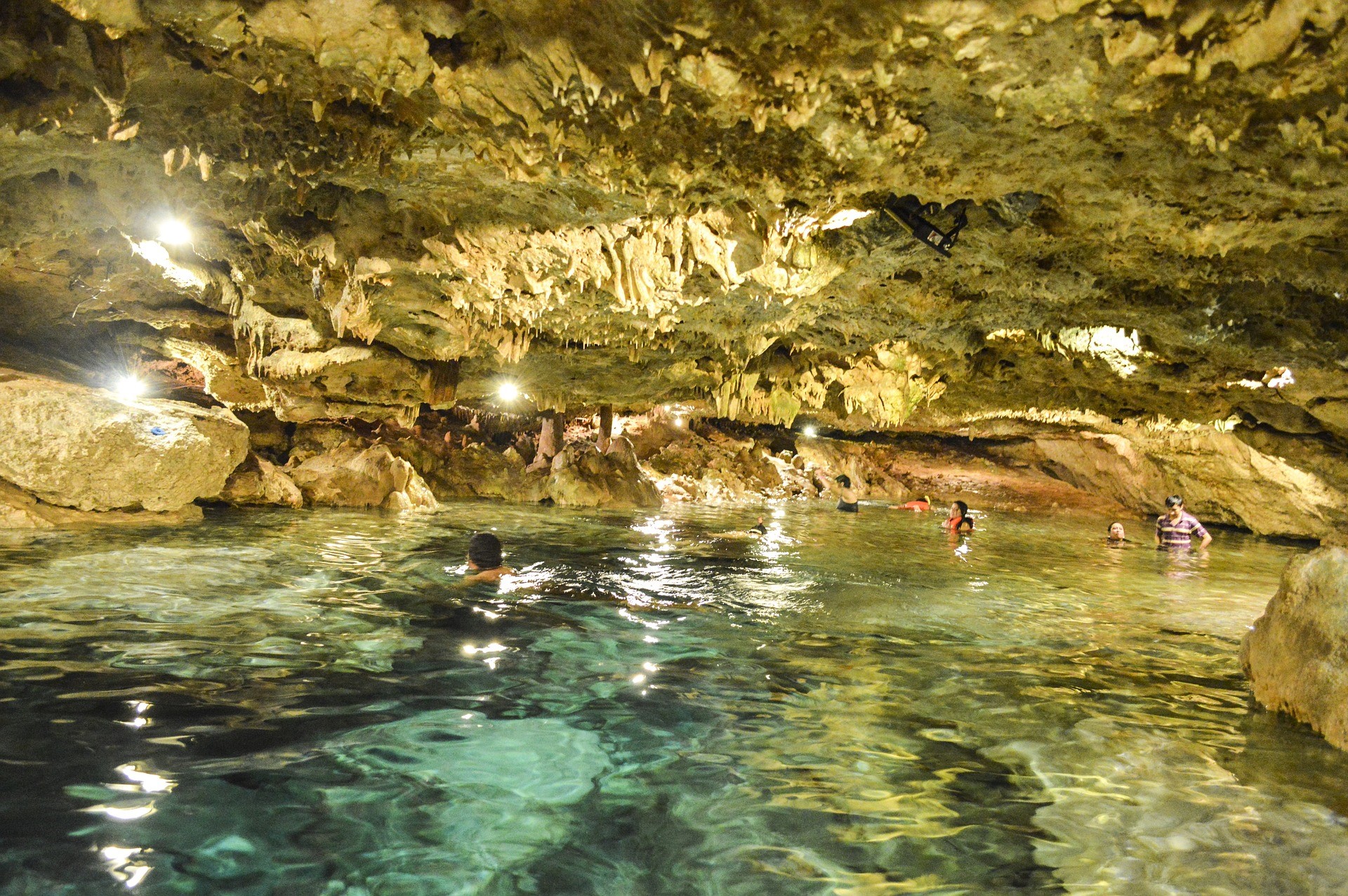 Back in the village are small boutique stores selling quality clothes or jewellery that really should be World famous labels. There are outdoor restaurants set back among trees, plenty of drop-in yoga sessions available, and beautiful resorts. In fact, the resorts in Tulum are a big part of the experience because they manage to create that perfect blend of seaside living with rustic Mexican tones; miles away from Western skyrise styled hotels which all too often line pristine beaches around the World.
Tulum is tailored for the relaxing beach holiday with a few activities that are unique to the region. If you like the feeling of being off the grid, without being removed from all the comforts a peaceful holiday deserves; this is a smart choice. Especially because you'll only have wifi for a few hours a day.
Words by: alexchasingdreams.com
@alexchasingdreams