Book your upcoming leisure trip with Simon Hocking, and get the most out of your itinerary.
Simon's understanding of destinations and travel management, outweigh many, as he has 40 years in the travel business.
Based in Christchurch, New Zealand, Simon specialises in providing organised holidays.
Your Trip
Full itineraries are made for you from start -to-finish, covering all arrangements
Simon save you the time and effort of organisation, and prepares you for a trip you'll cherish
"I love working to ensure the tour is one to be remembered for many years to come."
Simon will manage the travel, accommodation and activities you desire for New Zealand – wide tours.
Group Tours
Simon provides travel management for group tours of all sizes, with a variety of agendas.
He can also arrange tours for all sorts of music groups such as; Pipe Bands, Choirs, Jazz Bands and orchestras.
School Tours
Simon currently looks after national and international arrangements for a long list of schools.
Simon has built up a number of contacts over the years, and these are able to offer a range of different options that many others cannot achieve.
Contact Simon, support local and get your trip organised.
Services
Tailor Made Itineraries
Island Holidays
Luxury Travel
Airfares Worldwide
Holiday Packages Worldwide
Cruising
Adventure Travel
African Safaris
Corporate/Business Travel
Ski Holidays
Coach Tours
Group & Sports Travel
Special Interest Tours
Accommodation
Car Rental
Travel Insurance
Recommended Destinations
New Zealand
Australia
Pacific Islands
Asia
North America
South America
Europe
UK
China
India
Special Interests
Group tours  
I have  40 years' experience in arranging ART, CULTURAL and PERFORMANCE Tours
New Zealand
Australia
Austria
Belgium
British Virgin Islands
Canada
China
Cook Islands
Croatia
Czech Republic
Denmark
Fiji
France
Germany
Greece
Hong Kong
Hungary
India
Indonesia
Ireland
Italy
Japan
Lichtenstein
Luxembourg
Macau
Malaysia
Monaco
Netherlands
Russia
Samoa
Singapore
Spain
Sweden
Switzerland
Taiwan
Thailand
Tonga
Tunisia
Turkey
United Arab Emirates
United Kingdom
United States
Vatican City
Vietnam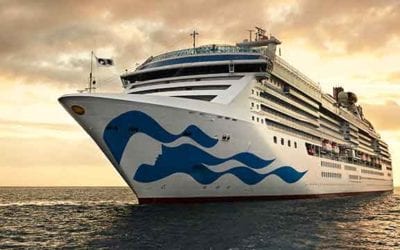 Longest Coral Princess® World Cruise from New Zealand Set sail across the globe on a truly epic adventure – a Princess® World Cruise. On a voyage spanning 110 nights, this six continent discovery on Coral Princess® visits 47 destinations in 32 countries. Depart from...
read more
Jean Lewis
All the best with your new Company, I wish you all the best.
Feel so lucky to have you as my Personal Agent, it is so comforting to be able to just ring you at the drop of the Hat,
And you take care of everything. 
Cheers,
Jean Lewis
Karyn Fenton-Ellis MNZM Te Akau Racing Stables & Stud
Simon you have always been amazing and a trusted, special friend. 
Your nimbleness averted a disaster with our son-in-law this week and for that, and numerous other exceptional support, we are truly grateful. 
I will speak with David but I am actually hugely confident he will be happy to "go with you" - I certainly am! 
Best wishes and keep in touch with your new exciting developments
Helen Lee - Contest Manager & Executive Officer - Brass Band Association of NZ
"I also use Simon to book travel for our international adjudicators. He always provided a fast and efficient service and fantastic back-up service when disaster strikes as it did a few years ago with an airport bombing in the UK. Simon was able to make new travel arrangements immediately so that our adjudicator arrived in the country in time for our contest."
Sheran Hancock - FYNZPB Director
"I was first put in touch with Simon by a friend who was involved with Brass Bands at a high level back in 2010. We first used Simon when we took the Foundation New Zealand Youth Pipe Band to Australia in 2010.
Simon took care of all of the travel and accommodation arrangements for us. Our trip was extremely successful and we could not fault any of the arrangements made by him.
We used Simon again in 2014 when we toured Canada and the United States of America. Again excellent service with regards to travel, accommodation and sight seeing opportunities.
Simon is sympathetic to our needs and is prepared to run with our ideas.
At the end of the day we got excellent value for our money."
Anna Bowron, Executive Officer, New Zealand Secondary Students Choir.
I have been booking flights through Simon Hocking for our international representative choir tours for several years. He works extremely hard to find the best possible fares, and his communication and response to any requests are nearly always immediate. He sorts any problems effectively and with no fuss. I feel I can trust him to achieve the best possible prices and routes for our large touring groups - in our cost-sensitive, charitable organisation this is very important. I really enjoy working with Simon and I would definitely recommend him.
Phil Muir, Regional Principle, Westmount Education, Northern Region
I have been working with Simon Hocking and his team at House of Travel since 2010. In that time we have organised trips to Cambodia (4 times), Vietnam, Laos, Thailand and Australia. Trips have included humanitarian aid work, leadership and music tours. Groups have all been 20 + students and staff. I have also arranged personal bookings through Simon. Our trips have been quite complicated at times, requiring massive flexibility and taking us to places off the beaten track. I have always had the confidence that Simon and his team would accommodate our changes as well as put together the best itineraries at the best price. Each trip I have tendered out to multiple parties and HOT has always come out on top price-wise. Best connections, best itineraries, excellent communication and we have always had magnificent, safe, life-changing (for the better!) expeditions. When I booked a personal trip back in 2011, we had some major problems in a third world country to do with local service and flights. We were at the end of a long trip through a number of countries and just wanted to get home. Despite the 12 hour time difference, despite it being Easter Weekend, despite the poor communication in a third world country Simon's ability to fault fix and get us back on track rapidly and at no cost was legendary. I cannot speak highly enough from both a personal and group perspective. Great support, best trips, great value – what more can anyone ask for.
Robert Aburn, Senior Master Christ's College, Christchurch
It has always been a pleasure to work with Simon and his outstanding team of international agents to plan tours to Europe and the UK for the Christ's College Chapel Choir. Simon is our agent for domestic and international tours and is a details man who ensures nothing is left unturned. When there are issues, these are dealt with confidently and with due respect even when we are on the other side of the world.
We spend a lot of time developing our tours and ensuring we get the best value for $ for the boys and their parents. As a result the three previous tours have both been musically and life changing experiences for the boys and a real joy for the staff to lead.
The ability to experience performing in some truly outstanding venues as the Vatican in Rome, St Marco in Venice, La Sacrada in Barcelona and La Madeline in Paris to name a few is a credit to Simon's ability to open performance opportunities that few other agents are able to offer.
While Simon is an experienced travel operator he fully understands the demands of touring musicians and their needs. I have confidence in Simon's ability to create opportunities for our students.
Robert Aburn, Musical Director, New Zealand Male Choir
Simon and his team have arranged three tours for the New Zealand Male Choir in my time as Musical Director. These have been to the UK and through Europe, and more recently through Canada. His attention to the needs of the choir in arranging accommodation and rehearsal spaces is of paramount importance. I have appreciated Simon's ability to navigate around performance dates and to negotiate hotel and work around other constraints touring throws at the organisers.
Recently on the Canadian tour he was able to arrange a superb mixture of accommodation and to ensure the choir included some great R&R opportunities such as the fabulous Rocky Mountaineer train trip from Banff to Vancouver and a trip to Vancouver Island be included.
Haven't found the right fit?