Hi, I'm Sarah, your Personal Travel Manager.
I have been in the travel industry for 26 years and I became a travel manager so that I can offer you a personalized service.  There are so many options when travelling that it can become overwhelming.  I believe in good old fashion personalised service to ensure your trip is hassle free.
You all have very busy schedules and I am flexible to work around your time restraints and come to you when it is convenient.  Maybe a coffee and chat to begin with!
If you are just after some advice or want me to put together a full itinerary from start to finish I can help you out!  Travel the World stress free!  No trip is too small or too big!
To start planning your next trip, you can email me at sarah@traveladvocates.co.nz or call me on 021503234.

Travel Advocates Partners with Luxury Escapes
I wanted to share exciting news! Travel Advocates, as part of House of Travel Holdings is now Luxury Escapes exclusive partner in New Zealand. That means you can now book any "Luxury Escapes" value-packed holiday with me, your personal travel manager.
I will post some of their specials here on my website, but if you see anything else advertised that you would like to investigate please let me know as I have access to ALL their deals, and can help advise and incorporate great value flights and any other special requirements you may have.
Services
Helping you plan your holiday is what I love to do:  offering suggestions you may not have considered.  Travel is a true passion and I love every minute!
What I can provide for you?
Expert Travel advice – saving you time and money!
Attention to detail… I would treat it like my own trip
A passion for Family Travel
Competitive pricing
Group travel
A stress-free planning process
Recommended Destinations
So many places to choose but these are some destinations that I particularly love
Tahiti – in an overwater bungalow of course
Asia – my particular favourites are Thailand & Cambodia
Hawaii – great for a family get-a-way
Europe, goes without saying. So many countries to visit and all offering different things
Special Interests
Matai Specialist
Vanuatu Specialist
Family Holidays
Group Travel
Visiting friends and family
Corporate Travel
New Zealand
Los Angeles
Fiji
New Caledonia
Tahiti
Hawaii
Sydney, Australia
Melbourne, Australia
Queensland, Australia
Adelaide, Australia
Malaysia
Thailand
Cambodia
Hongkong
Singapore
New York
Italy
Netherlands
Germany
France
Switzerland
Egypt
Israel
Jordan
Syria
England
Greece
Samoa
Cook Islands
India
Dubai
Abu Dhabi
My Special Offers & Inspirations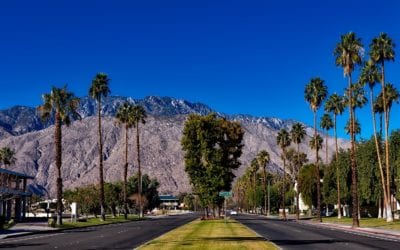 If you're heading to California, be sure to make time for a trip to Palm Springs; you won't be disappointed! Palm Springs is most famous for being the place where Frank Sinatra had his holiday home in the '60's, where Marilyn Monroe was 'discovered', and for sheik...
read more

Winis & John
We have recently returned from the most wonderful 3-week trip across Canada.  This comprised of two rail trips and four coach trips with various connections and accommodations all superbly coordinated by Sarah.  We would wholeheartedly recommend Sarah for Seamless, worry free travel and wish her much success
Merilyn & Shana
Having never travel overseas before, Sarah recommended we travel via Back Road tours among many other rail and flight arrangements.   Sarah is very professional, friendly and efficient.  We would certainly use her services again
Locate a Personal Travel Manager