I have been working in the travel industry for 21 years and have achieved ATTTO Level 4. My travels have taken me to countries around the world across 4 continents. The awe-inspiring scenery at Machu Picchu took my breath away, great live music at all times of the day in Nashville kept my foot tapping, and the wonderful mix of nature and interesting cities in Canada makes it my favourite destination in the world.
Based in Richmond, Nelson, I enjoy helping my clients craft their perfect holiday. Whether it's a relaxing island break, a luxury train journey through The Rockies, or a girls weekend to Australia I love to see my clients experience the excitement of travel. Planning your perfect getaway truly is my passion, and I delight in ensuring your trip is everything you want it to be and then some.
Whether you're looking for a holiday, a cruise, travelling solo or with a group, I am available for a chat Monday to Friday 9 am to 5 pm and you can reach me 24/7 in case of any emergencies.
I look forward to working with you.
Services
Full service personal travel manager, delivering bespoke holidays 
Corporate Travel
Cruise Specialist
Memorable family getaways 
Recommended Destinations
USA – Globus Sights and Sounds Tour
South America
Vietnam & Cambodia
Special Interests
Tropical Islands getaways
Luxury Escapes
New Zealand
Cambodia
Thailand
Vietnam
Australia
Malaysia
New Caledonia
Fiji
Peru
Chile
Argentina
Mexico
USA
Canada
France
Germany
Italy
United Kingdom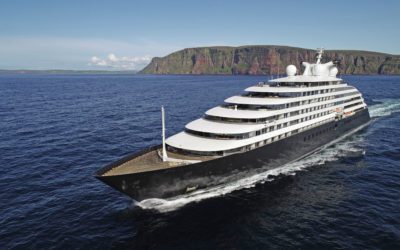 We are excited to announce the launch of the new 2023/24 Worldwide Discovery Voyages and PLUS Scenic Eclipse II will sail into New Zealand waters for the very first time in summer 2024/25, register now! The Scenic Eclipse fleet sets the standard in ocean cruising in...
read more
Wayne Slade
Absolutely the best travel agent. She organised a 2 month holiday in the states for us and everything went off without a hitch. Highly recommended. She's about to do our next one
Amy Rutledge
My 2020 northern hemisphere travel plans completely fell over and this wonderful woman took care of it all. I am so grateful!! I will be back.
Jenny Ralfe
Absolutely! Just The Best.
Haven't found the right fit?