In this post COVID world we live its sure has been a roller coaster ride, but I am confident we are going to emerge out of this stronger and better than before.
A bit about me, I missed my old job being a Travel Agent, so whilst there is not currently enough work around to support me doing what I love full time, getting amongst it and joining up with Travel Advocates on a part time basis is certainly a way of staying in the loop and of course helping you with your travel needs, both domestically in New Zealand or perhaps a bit further afield as the travel bubbles allow.
Those of you that have met me know that I am absolutely passionate about Travel and how it can enrich our lives. I take pride in ensuring that I have understood your needs and circumstances properly so that we, together can make your trip the best it can be. A perfect team.
Get in touch and let's start planning your next adventure
Services
Think of me as your personal travel concierge. Whether it's domestic or international travel I will use my knowledge and experience to deliver something both tailored and unique
Recommended Destinations
With the current travel restrictions in place I recommend the Cook Islands as lovely warm destination only 4 hours from NZ and with no MIQ requirements on return.
We are fortunate we live in a beautiful country so if there are destinations in NZ that you have often thought about visiting now might be the time to do so. I can assist with any domestic travel – Hot destinations at the moment include Chatham Islands and Stewart Island
Special Interests
Group Travel
Domestic travel itineraries 
Pacific Islands & Australia
New Zealand
Australia
Austria
Belgium
Canada
China
Fiji
France
Germany
Gibraltar
Greece
Guernsey
Hong Kong
Ireland
Italy
Luxembourg
Malta
Monaco
Netherlands
St Lucia
Samoa
Singapore
Spain
Sweden
Switzerland
Thailand
United Arab Emirates
United Kingdom
United States of America
Vatican City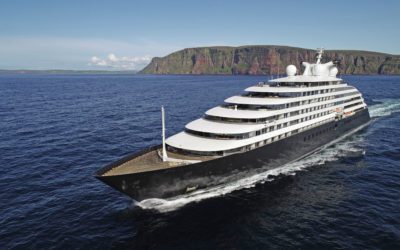 We are excited to announce the launch of the new 2023/24 Worldwide Discovery Voyages and PLUS Scenic Eclipse II will sail into New Zealand waters for the very first time in summer 2024/25, register now! The Scenic Eclipse fleet sets the standard in ocean cruising in...
read more
Haven't found the right fit?