I have worked in retail travel here in Christchurch for over 20 years, it's an industry I have a real passion for! There is nothing I enjoy more than guiding my clients through the travel planning process and turning their travel dreams to reality.
I'm now working with Travel Advocates, a business wholly owned by House of Travel Holdings, they specialize in working with people like myself who work remotely. I will continue to deliver amazing service to my loyal client base, keeping each of you informed on the latest products and travel trends that I feel its something that will appeal or be of interest.
The only change is my email address, you will still be able to get hold of me on the same phone number and I will be of course continue to offer all the same products and service at a great price.
I look forward to helping you plan your next holiday
Services
Airfares
Package holidays
Cruise 
Visa advice
Recommended Destinations
Cruising the Med
Hawaii
Hong Kong
Paris, France 
Special Interests
Cruise specialist
Intrepid travels
 Backroads Touring
New Zealand
New Caledonia
Tahiti
Hong Kong
China
Taiwan
Thailand
Singapore
Australia
USA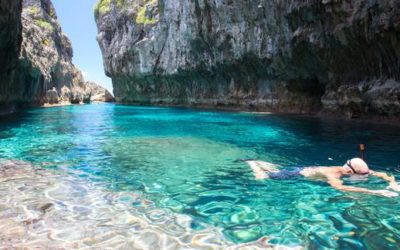 Introduction to Niue - Re-Opening 27 June 2022On Niue, the phone numbers have only 4 digits!  For us, that gives a great indication of what Niue is all about.  We reckon you could name this wonderful place "Nature Island" or "Eco Island" and that gives even more clues...
read more
Angela
Maria Leung has been providing us with expert advice for over ten years. We count ourselves lucky to have found a travel consultant who is the consummate professional.  Maria is able to arrange very complex world wide itineraries with precision and accuracy. She is efficient and provides this service in the comfort of our own home. Travel documents are comprehensive and Maria is always available to answer questions by phone or in person. She has become a friend and we rely on her for all of our travel requirements…………..Angela.
Kathleen
It will be hard to write only a few lines on what we think about Maria, there are just so many good qualities to mention.
My husband and I were recommended Maria with regards to helping us organise our trip to Perth and Sydney in October this year and Canada at the end of the year.
Maria has gone above and beyond in helping us organise our travel.  She has given us ideas for activities and accommodation with various pricing options along the way.  If we mention an activity of interest for our trip we only need to contact Maria who will then do the research for us and even come up with other options and ideas to give us a choice.     Maria is efficient, thorough, thoughtful of trying to get us the best deal for our travel and mindful of our budget options.  Maria has great qualities as a person, her communication skills and attention to detail are outstanding.  We will never again book travel in the future unless it involves Maria.
Marianne
It makes such a difference to my travel experiences to have Maria prepare my plans.
I know all of the paperwork such as visas, hotel bookings, insurance cover and of course flight bookings ,are all correct. I go confident everything is in order. All I have to do is have a great time.
Maria gives particular attention to all the minute details which could easily be overlooked and ruin a holiday. I value her input greatly.
VIP Customer
Maria has been planning our trips for the best part of fifteen years.
She is always professional , available and accountable. She maximises the time, arranges every detail ensuring the best drivers, tour guides and hotels. She is currently planning our next trip.
We have passed Maria's name and contact details on to friends and acquaintances.
We highly recommend Maria.
Diane
Wanting to travel, then I recommend Maria Leung. My husband & I first approached Maria at a Travel Expo back in 2013, since then Maria has taken care of all our travel arrangements.
Maria is very pleasant,  passionate and efficient at her job, nothing is a problem and goes out of her way to make sure your holiday is enjoyable. The biggest plus for us as a very busy working couple is that Maria as a travel broker always came to us to discuss our travel arrangements.  I have no hesitation in recommending Maria to anyone who is looking at traveling in the future.
Angela
Maria has arranged our travel for several years now. Every trip has been meticulously planned with superb attention to detail and have included extra touches that have made our, often complex trips much easier.
Haven't found the right fit?