A country with no shortage of interesting places to visit, unique customs, culture, intriguing history and political views, Turkey is a travellers delight. Istanbul's Blue Mosque, Troy's story from the period of Alexander The Great, and ANZAC cove (a place with a heavy heart for Kiwi's and Aussies); travelling through the heart of Turkey has the ability to educate the most educated and intrigue the most curious of people. But there is one place that is sure to astonish both experienced and new travelers. Cappadocia is a spectacular sight that seamlessly transitions landscape into cityscape.
Cappadocia is to Turkey what Angor Wat is to Cambodia and Machu Picchu is to Peruvians. A historic region which showcases the primitive life of a community who utilised the environment's natural resource for functionality.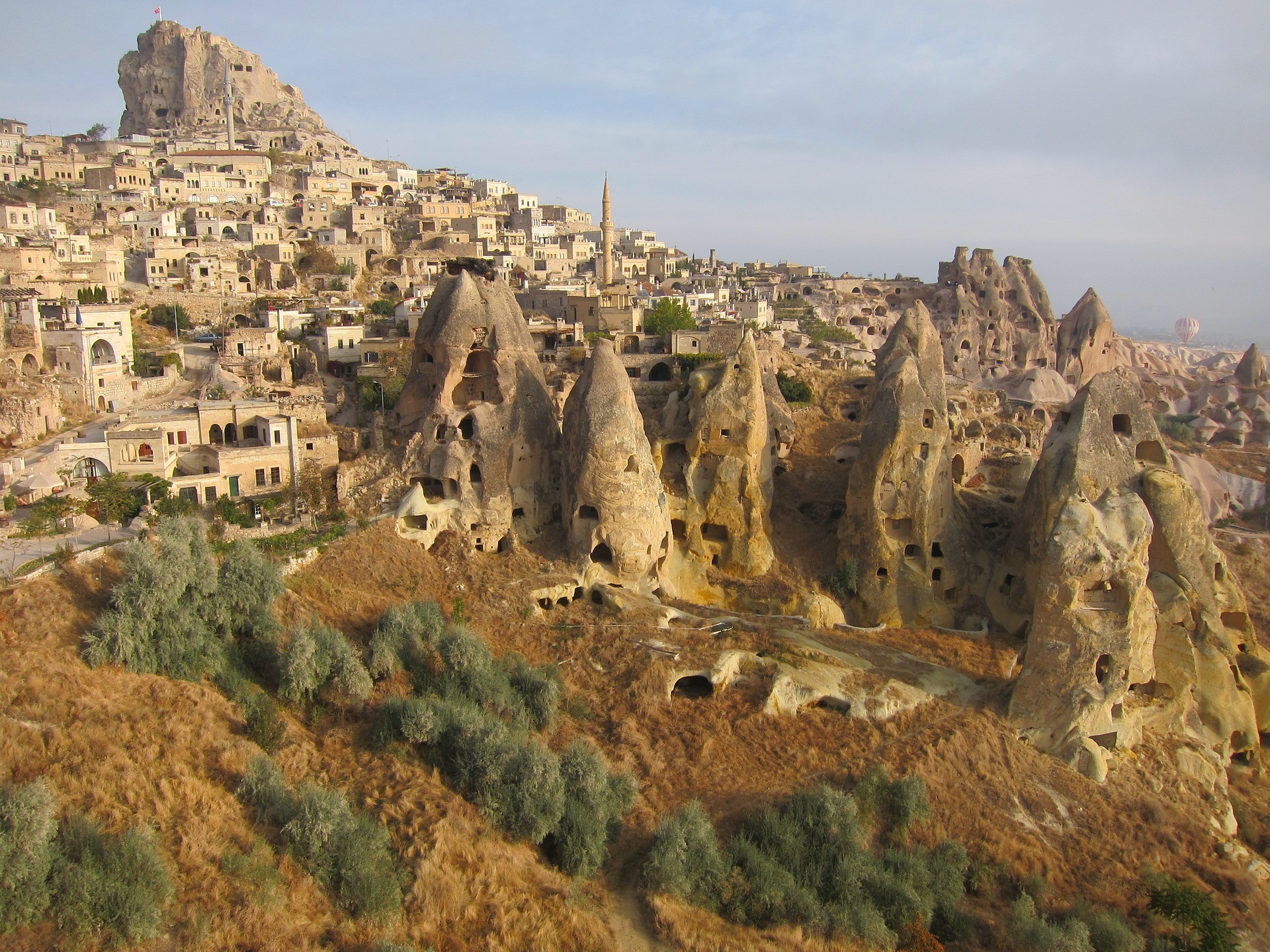 Now the name used to describe almost of 150acres of region in Turkey's Anatolia, Cappadocia is best explored over at least two nights during a larger Turkey expedition. At first glance, traveller's will notice a large spanse of land coloured a dusty organ shade. The dusty landscape isn't flat though and that is what makes Cappadocia particularly fascinating. Towering cones of the same orange shade protrude from the earth at random intervals from one another, giving the appearance of fairytale picture book. Each cones exudes a steeple like structure, small cut out holes for windows and doors giving the first insight into what was once home to many Turkey natives. Cappadocia was once an empire and some of the items retrieved from the region are the earliest known remains of human civilisation in Turkey.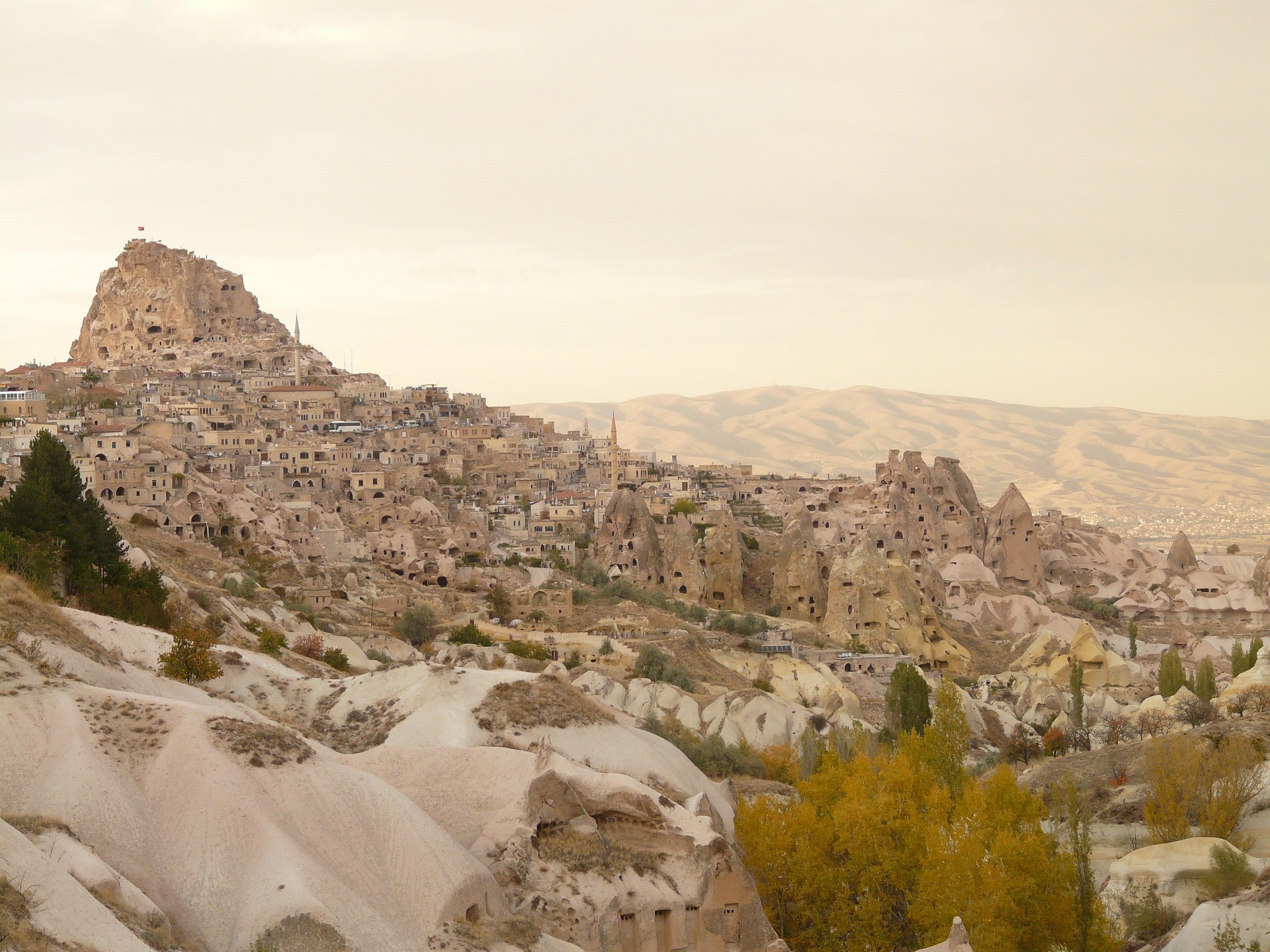 The barren land of the Cappadocia region is void of grass or greenery. Too dusty for foliage to grow, the dirt proved perfect for digging and tunneling, and so from as early as 3rd millennium BC, local people to the region were able to create warm environments in place of the modern day soft furnishings like curtains and carpets that most homes have.
In more recent decades the area was home to monks and in the 17th century became a pilgrimage site. In 1985 Cappadocia was announced a UNSECO World Heritage Site with Goreme National Park the most celebrated public area, known as an 'open air museum'. At Goreme, traveller's can easily explore the wonderous sites and learn more about how inhabitants lived. With so many of the original houses remaining largely in tack, this is certainly a site not to be missed.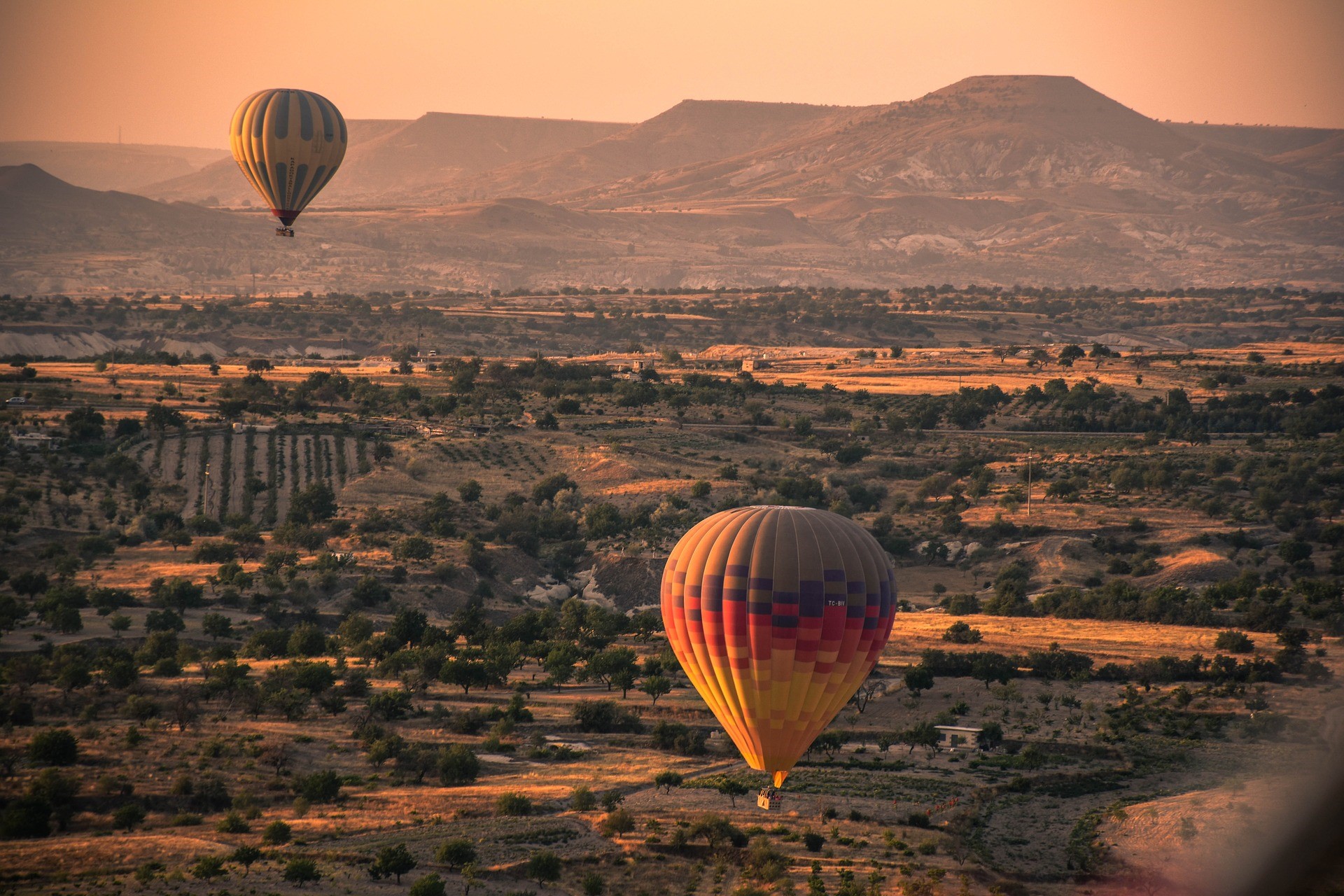 A popular way to truly take in the magnitude of Cappadocia is by hot air balloon. At sunrise daily the sky above Gormeme can be littered with colourful balloons gently sailing above a clear site, above a backdrop of dusty orange ground.
On a visit to this unique European country, Cappadocia Turkey will evoke feelings of gratitude to the comforts found at home, wander at a forward thinking civilisation who clearly worked hard in challenging conditions to create a magnificent community, and excitement at the opportunity to be up close and personal with this UNESCO World Heritage Site.
Words by: alexchasingdreams.com
@alexchasingdreams