debbie@oceanescapes.co.nz
Based in Epsom - Auckland
I feel incredibly lucky to have spent over 20 years working in an industry I am super passionate about. I have developed a real love of the cruise sector in particular, building up a wealth of knowledge which my many clients of the years can attest too.
I'm now super excited to be launching my own travel brand, Ocean Escapes, with my business partner, Rick Wright. Rick also shares my love of travel and we both look forward to bringing our clients some amazing offers in the year ahead.
Ocean Escapes is a full-service travel agency that can assist you with any and all travel arrangements but we will certainly have a focus on cruise, fly/cruise and island escapes.
We have partnered with Travel Advocates who are 100 owned by House of Travel Holdings. This partnership means we have access to great deals from a huge range of suppliers. It also means we will have access to some great tools which will make the whole booking process hassle free.
Rick and I would love to keep you informed of our exciting developments and amazing offers so why not sign up for our e-newsletter. 
Services
Full Service Travel Agency
Cruise specialists
Amazing Fly/Cruise deals
Island Escapes
Turning dreams to reality
Delivering amazing peronalised service
Recommended Destinations
Mediterranean Cruises
Pacific Island Beach get-a-ways
European River Cruising
USA's Route 66 Trail
Special Interests
All things cruise – from small to large ship or river cruising, we're experts
Fly-Cruise offers
Island Escapes
New Zealand
Australia
Hawaii
USA
Fiji
Germany
France
Greece
Singapore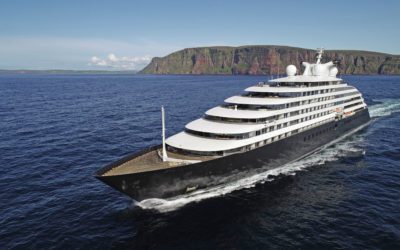 We are excited to announce the launch of the new 2023/24 Worldwide Discovery Voyages and PLUS Scenic Eclipse II will sail into New Zealand waters for the very first time in summer 2024/25, register now! The Scenic Eclipse fleet sets the standard in ocean cruising in...
read more
Haven't found the right fit?