I have been fortunate enough to start traveling early in life and have travelled extensively experiencing various cultures. I have 15 years travel experience working in the retail, corporate and within airline industry. With my experience, knowledge & contacts I am able to offer you efficient expert advice. I am an organised individual and pay attention to detail. I am very customer focused and caring and offer the highest professional and personalised service. I understand that time is valuable and that when you finally get the opportunity to take that well deserved break you want it to be unforgettable. For me being a Personal Travel Manager is being able to offer a tailored holiday to suit each client, maximizing your budget and exceeding your expectations. My personalised service, experience and knowledge enables you to make more informed choices. I have access to all you can find online. Planning a holiday is fun and should not be stressful so let me take care of it for you. With a high level of repeat and referral clientele you know you are in good hands. 
To start planning your next trip, you can email me at suzette.dubois@traveladvocates.co.nz or call me on 022 172 8651 
Services
Tailor Made Itineraries
Island Holidays
Luxury Travel
Airfares Worldwide
Holiday Packages
Worldwide Cruising
Adventure Travel
African Safaris
Corporate/Business Travel
Ski Holidays
Coach Tours Group & Sports Travel
Special Interest Tours
Accommodation
Car Rental
Travel Insurance
Recommended Destinations
New Zealand
Australia
Pacific Islands
Asia
North America
South America
Europe
UK
China
India
Special Interests
Family Travel
Corporate Travel
Luxury Travel
Visiting Friends & Family
Group Travel
Cruise Holidays
New Zealand
Australia
France
UK
Netherlands
Belgium
Germany
Switzerland
Egypt
United Arab Emirates
Kenya
Tanzania
Zambia
Mozambique
Botswana
Namibia
Mauritius
South Africa
Hong Kong
Singapore
Indonesia
New Caledonia
Vanuatu
Fiji
Cook Islands
Argentina
Brazil
My Travel Inspirations & Special Offers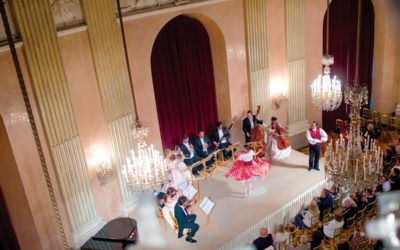 Save up to 20% off selected departures from May to July 2019.  Wherever you go, Luxury Gold will delight and surprise you with amazing experiences, tastes, sights, sounds and people. With specialist knowledge of exclusive VIP experiences, fine dining and luxury...
read more
Jill
Thank you so much for all your help in making my birthday holiday such a treat. I just wanted to tell you that we had a wonderful holiday at Yatule. The bure right on the beach was a great and the swimming in the sea was just what i wanted. All went so very well.
Richard
Her service was great and she sorted my travel arrangement, within the hour. Looking forward to do business with her again in future.

Rudolph
Suzette has taken care of my personal as well as business travel requirements for a few years now. Suzette's personal values, beliefs and ethos is highly regarded. As long as I travel< I will use Suzette and only Suzette as travel partner. Her high level of responsiveness, ability to value you as a customer and to always factor in variables makes her truly one of a kind. Suzette always strives to achieve the best outcome for you as client, with her significant industry knowledge proven to be invaluable. THANKS SUZETTE
Locate a Personal Travel Manager