I've been in the industry for 20+ years now, and am really passionate about travel. Having lived in India, UAE and now New Zealand over the years, I have had the opportunity to travel to many countries, and experience a lot. I can help you with anything travel related, so please give me a call.
Joining Travel Advocates, is a big advantage as it is owned by House of Travel Holdings.  This partnership means we have access to deals from a range of reputable suppliers with good products on offer. 
Please sign up to my newsletter (bottom of this page) and keep up to date with the latest specials, deals and amazing destinations on offer.  I Look forward to hearing from you.
Services
I am a full service personal travel manager, offering everything from flights, insurance, accommodation, coach touring, cruise, rental cars – and the list goes on.
 I listen, care and strive to make your travel experience one you will remember fondly
Recommended Destinations
I'm a specialist in fully escorted Wild life adventure group travel.
I also have a vast personal knowledge of travelling on the Asian continent.
Special Interests
Escorted Wild Life Adventure TRavel
Asian Specialist 
FIT, Business and Group Travel
New Zealand
India
Philippines
United Kingdom
Portugal
Greece
Turkey
Singapore
Thailand
Cambodia
USA
Canada
Australia
Fiji
Samoa
Malaysia
Spain
Cyprus
China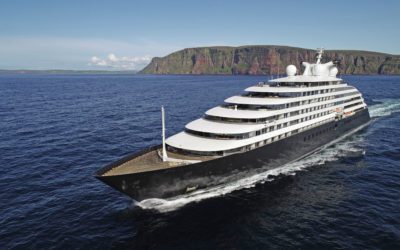 We are excited to announce the launch of the new 2023/24 Worldwide Discovery Voyages and PLUS Scenic Eclipse II will sail into New Zealand waters for the very first time in summer 2024/25, register now! The Scenic Eclipse fleet sets the standard in ocean cruising in...
read more
Frank
"Booking my "boutique/exotic/bespoke" travel adventures through Sunita has been and continues to be a pleasant experience. I never had a "boutique travel adviser/agent" until recently. Now that I have Sunita's highly professional and personalized service in this area, I will not hesitate to book my next exotic adventure through her. Thanks Sunita. Frank from Clevedon"
Haven't found the right fit?