I've been in the industry for 10+ years and have worked in different roles and companies. Travel is my passion and I love exploring new places. I bring my experience, passion and commitment along with customer service skills in making your trip seamless. I would make sure that I understand your requirements in planning and executing your trip. You would have my support throughout to ensure your trip is relaxing, enjoyable and hassle free from start to end.
Planning and organising a holiday is fun but can be overwhelming too. You can leave that to me as I'm here to plan and execute the best holidays possible for you.
I have access to great deals from different suppliers. I am happy to assist you anytime suitable with your lifestyle, when it suits you, to catch up over the phone or a cup of coffee.
Please subscribe below to get updates about new travel deals and different places.
Services
Flights 
Accommodation
Tours 
Group Bookings 
International Holidays
Cruising 
Corporate Travel 
Bus & Coach Hire 
Family Holidays 
Travel Insurance 
Recommended Destinations
Pacific Islands
Australia 
Asia 
Dubai 
Special Interests
Family Holidays 
Corporate Travel
Group Bookings 
New Zealand
Australia
China
Cook Islands
Hong Kong
India
Malaysia
Nepal
Norfolk Island
Samoa
Singapore
United Arab Emirates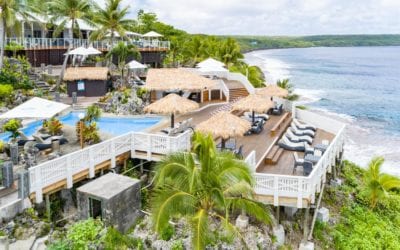 Scenic Matavai Resort, Niue If you're heading to Niue on holiday, chances are you're the kind of person who appreciates places with a difference, and we're sure you'll love this one. Instead of silver sands, you'll find sea caves, rainforest and mysterious chasms, and...
read more
Haven't found the right fit?