With an extensive experience in catering all types of travel, I have been an expert in what I do and would like to share it with you. I've been in this industry since 2012. Travel and tourism has become my backbone and my huge passion. I lived overseas including UAE and can give you the perfect real first hand advice. Feel free to get in touch, I am here to help you achieve an amazing and seamless trip experience in a reasonable value!
I love to travel and discovering new places, food, culture and making new friends. I have decided to become a travel broker to be available when and where you need. My passion gives me the courage going that extra mile and an exceptional service. I enjoy gratifying my valued clients so please drop me a line when it's time for your next trip, I would love to hear from you!
Services
Flights
Accommodation
Tailor-made packages
Honeymoon packages
Leisure/Business Travel
Travel Insurance
Recommended Destinations
Seychelles
Nordic Countries
New Zealand
Dubai
Pacific Islands
Philippines
Special Interests
Business Travel
Holiday Packages
Adventure Travel
New Zealand
Singapore
Sri Lanka
Dubai
Iran
Philippines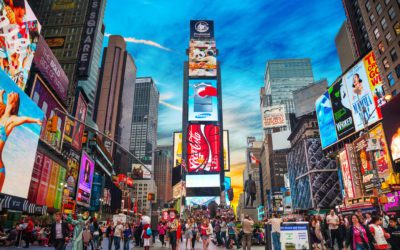 New York, Niagara Falls & Washington DC with New York City Historic sites, thrilling cities, and awe-inspiring scenery... these are the perfect words to describe this East Coast tour featuring New York City, Niagara Falls, Philadelphia, and Washington DC. With...
read more
Haven't found the right fit?