Explore one of New Zealand's last frontiers and the first place in the world to see the sunrise 8 days/7 nights from $5259.00 per person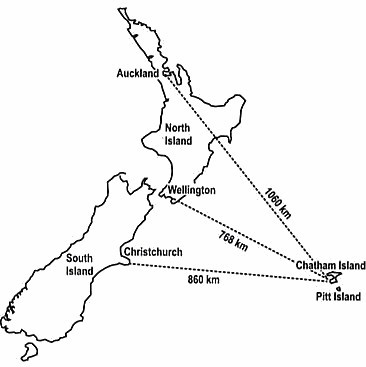 The Chatham Islands is New Zealand's last frontier. 800km east of New Zealand mainland Chatham Islands is the first place in the world to see the sunrise each day. The Chatham Islands consists of approximately 51 islands, only two of which are inhabited – Chatham and Pitt. Chatham, the largest island has an area of around 92,000 hectares. Almost a quarter of the island is covered by lagoons and lakes. The largest is Te Whanga Lagoon, which dominates the eastern side and is intermittently open to the sea. 
The descendants of the first settlers on the Chatham Islands were the Moriori (arriving at least 500 years ago). The Moriori developed a distinctive culture in the islands. The rich history of the islands and its first people still hold a strong presence to this day with their original name for Chatham Islands Rekohu, and the Maori name Wharekauri.
 Chatham Islands offer unspoilt beaches, unique fauna, and flora, fishing and great local seafood.
The weather is typically oceanic with mixed conditions. Monthly temperature ranges from about 8 C in winter to 18 C in summer. Like the rest of New Zealand, it is possible to experience temperature and weather variations in the same day.
The Chatham Islands are 45 minutes ahead of New Zealand time.
Mobile phones can be left at home, as they will not work on the Islands (no cell phone service), providing an opportunity to relax and switch off from the world.
Please contact one of our Personal Travel Managers for more details or to book!