Officially a computer science major but realised I have a passion for travel and working in the travel industry has lead to wanting to help others plan a stress free trip making the memories worthwhile.
I started my career with Qantas 8 years ago and have gained many experience through the company, helping create journeys all over the world.
Working in both leisure and corporate has helped me gain more experience in realising my path is more towards travel and tourism.
There is still alot more of the world I would like to see and if I am not able to travel I would like to help others out in making thier dream journeys come true and be able to view the world through thier eyes.
Excellent customer service is the key ingrediant to every role and booking I undertake.
Ensuring i understand your needs and requirements and theres no challenge that I would turn away.
Do not hesitate to contact me and get those travel plans started.
To travel is a privilege, one that most of us save hard to obtain, to follow a dream to fulfil a dream!
Services
Personalise itineraries
Family Holidays
Travel Insurance
Car Rental
Cruises
Worldwide Airfares
Accommodation
Holiday Packages
Recommended Destinations
Australia
Pacific Islands
Asia
North America
China
India
Special Interests
Family Travel
Visiting friends and family
New Zealand
Australia
Fiji
My Special Offers & Holiday Inspirations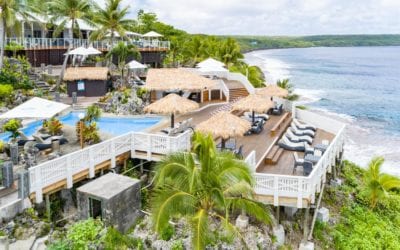 Scenic Matavai Resort, Niue If you're heading to Niue on holiday, chances are you're the kind of person who appreciates places with a difference, and we're sure you'll love this one. Instead of silver sands, you'll find sea caves, rainforest and mysterious chasms, and...
read more
Locate a Personal Travel Manager